Sidebar

William McKinley
NAME: William McKinley
BORN: January 29, 1843
COMMUNITY AFFILIATIONS: born, Niles, Ohio (Trumbull County)
EDUCATION: graduated, Allegheny College (PA)
GOVERNORSHIP: 39th governor, 1892 - 1896 (two terms)
DIED: September 14, 1901
FAST FACTS:
McKinley was a teacher by training.
McKinley served in the Civil War under William S. Rosecrans in the 23rd Ohio Volunteer Infantry. He finished his miltary tenure with rank of brevet major.
McKinley was admitted to the bar in 1867 and started a law practice in Canton, Ohio. He was elected prosecutor of Stark County in 1869.
McKinley served in the U.S. House of Representatives from 1876-1884 and from 1885-1890.
As governor of Ohio, McKinley developed a new tax system to help reduce state debt. The new system levied excise taxes on corporations. He helped set up a board of arbitration to settle labor disputes.
McKinley was elected President of the United States in 1896.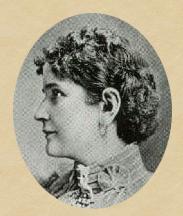 FIRST LADY of OHIO
NAME: Ida Saxton McKinley
BORN: 1847
COMMUNITY AFFILIATIONS: born, Canton, Ohio (Stark County)
MARRIED: ?
DIED: 1907