Sidebar

Othniel Looker
NAME: Othniel Looker
BORN: October 4, 1757
COMMUNITY AFFILIATIONS:
(born, Hanover, New Jersey)
settled in Hamilton County, 1804
GOVERNORSHIP: 5th governor, acting governor
POLITICAL AFFILIATIONS: Republican
DIED: July 23, 1845
FAST FACTS:
Looker was a soldier by training.
Looker served as a private in New Jersey militia during the Revolutionary War. He moved to Ohio under a land grant for his military service.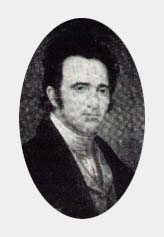 FIRST LADY of OHIO
[no image available]
NAME: Pamela Clark Looker
BORN: 1762
COMMUNITY AFFILIATIONS:
born...New Jersey
MARRIED: June 1779
DIED:
June 2, 1841, age 79