Sidebar

Joseph Benson Foraker
NAME: Joseph Benson Foraker
BORN: July 5, 1846
COMMUNITY AFFILIATIONS:
hometown...Rainsboro, Ohio (Highland County)
EDUCATION:
attended Salem Academy, Ohio Wesleyan University
graduated, Cornell University (first class), 1869
GOVERNORSHIP:
37th governor, 1886 - 1890 (two terms)
DIED: May 10, 1917
FAST FACTS:
Foraker was a lawyer by training.
During the Civil War, at the age of sixteen, he enlisted in Company A, 89th Regiment, of the Ohio Volunteer Infantry. He served as a lieutenant under Sherman on the march through Georgia. Foraker left the army as a captain.
Foraker was admitted to the Cincinnati bar in 1869, soon after graduation from Cornell. He was elected to the Cincinnati superior court, serving from 1879 to 1881.
As governor, Foraker sponsored laws for election reform in Ohio, including voter registration and nonpartisan election boards.
Foraker was elected to the U.S. Senate in 1896. He retired from public service in 1908.
His autobiography is entitled, Notes of a Busy Life.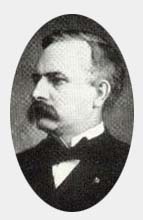 FIRST LADY of OHIO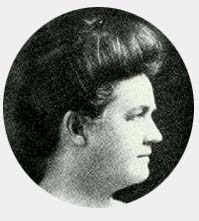 NAME: Julia Bundy Foraker
BORN: ?
COMMUNITY AFFILIATIONS: ? MARRIED: ?
DIED: ?