Sidebar

William Dennison, Jr.
NAME: William Dennison, Jr.
BORN: November 23, 1815
COMMUNITY AFFILIATIONS:
born...Cincinnati, Ohio (Hamilton County)
moved to Columbus, Ohio (Franklin County)
EDUCATION: graduated, Miami University (OH)
GOVERNORSHIP: 24th governor (one term)
DIED: June 15, 1882
FAST FACTS:
Dennison was a lawyer by training.
Dennison served one term in the Ohio Senate, 1848- 1849. During his term, he fought hard to repeal Ohio's "Black Laws". These laws placed restrictions on residency and denied certain rights and privileges. Dennsion was successful in 1849. He achieved the political goal pursued by other governors, such as Salmon P. Chase and Mordecai Bartley.
Dennsion was Ohio's governor when the Civil War began. Utilizing emergency powers, he mobilized the state for war.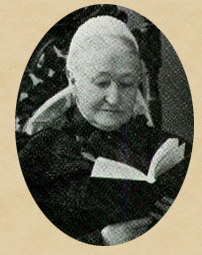 FIRST LADY of OHIO
NAME: Anne Neil Dennison
BORN: ?
COMMUNITY AFFILIATIONS:
born...Columbus, Ohio (Franklin County)
MARRIED: 1840
DIED: 1911, age 90, Columbus, Ohio